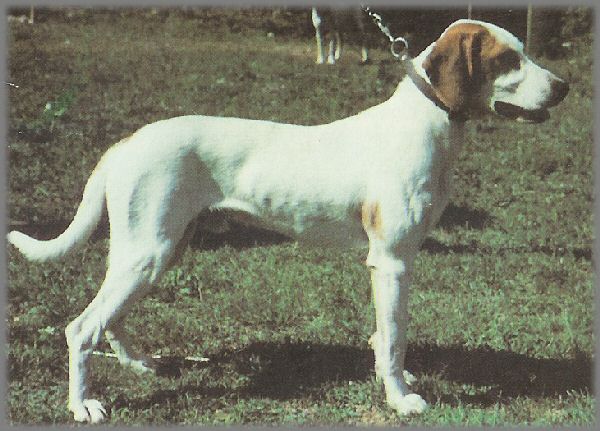 One of the most popular Balkan scenthounds, the Istrian Short-Haired Hound was developed from Old Istrian Boarhounds and Posavina Hounds crossed with imported Asian sighthounds and a variety of European setters and scenthounds in the Middle Ages. This breeding programme is believed to had been undertaken by the monks and hunters of Istria and there are records of a great number of early Istrian Hounds being sent to French monasteries, where they were valued for their superb tracking abilities and were consequently bred into other hounds of France.
The Istrian Smooth-Coated Hound is an excellent all-around hunting dog, equally efficient as a blood-trailer and a hunter of foxes, rabbits, hares and wild boars. Muscular, well-boned and agile, this rugged worker is prized for its resilience and drive.
The coat is short and smooth, always white in colour with yellow, orange, red or brown markings. Average height is around 21 inches.