Hi Marcus,
thank you for joining us on molosserdogs and for posting about food aggression in dogs.  Great read.
The resurrected ancient guardian of antiquity now called the American Molossus  Check us out at www.oldworldmolossus.com and follow us on Instagram and YouTube at American Molossus and Old World Molossus also pick up our book dog breeding Secrets by Marcus E Curtis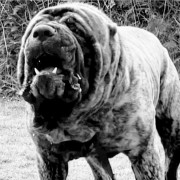 How to stop Food aggression in your dogRead my blog post...