The objective of this study was to develop #breeding strategies to reduce the incidence of canine hip and elbow #dysplasia. For this purpose, investigations were conducted on the mode of #inheritance as well as genetic parameters, genetic trends and selection differentials for the #traits.
Population structure and #inbreeding were also examined, and finally, various selection schemes were compared by a simulation study to find out potential #genetic responses and possibilities for a comprehensive breeding program.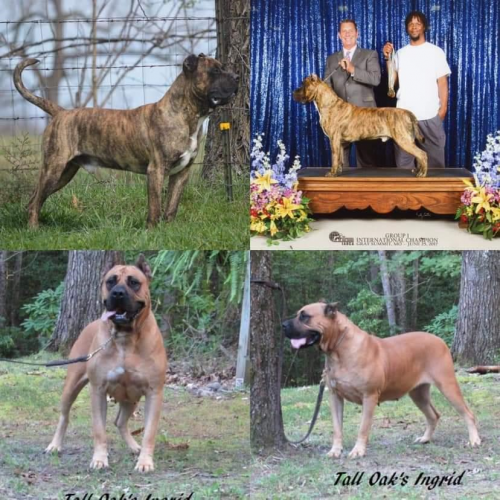 Sire : IntCH AKCM Trajan

Dam: Tall Oaks Ingrid
136lbs

Vet confirmed:
Litter Due: November 7

We don't breed for size but these pups will be huge. Don't miss out

Accepting a limited amount of non refundable deposits. All others can go on the wait list.
$500.00

eliteguardianpresa.com/Elite_Guardian_Presa/Home_Page.html
www.facebook.com/eliteguardian.presa
eliteguardianpresa@yahoo.com

Serious inquiries only.